If you are visiting this platform for the first time, we want to say a very big welcome!! On this platform, we will try as much as we can to allow you to have full access to political activities in Nigeria that are tailored towards her national developments. Therefore, we will always be updating our political news along current political development in Nigeria.
Nigerian politics interest not only the nation's residents, but people who live around the globe. We offer political news updates in Nigeria on a daily basis. Whenever you are interested in learning about the latest Nigeria political news updates, come to our website. We strive to post political Nigeria news updates as they take place. You will never be behind the times if you follow our posts. If you want to see more about specific political news updates in Nigeria, feel free to contact us or to contact one of our writers. We want to make sure you are happy with the Nigeria political news updates that we are providing; we value our readers' opinions!
THE NEWS!!!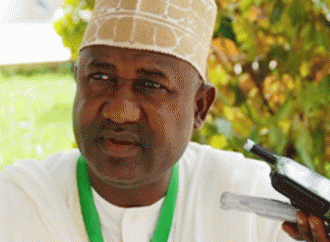 With the incessant campaign for a new Nigeria devoid of corruption, the House of Representatives has joined in the voyage and declared its readiness to take salary cut and back President Muhammadu Buhari's anti-graft measures.
Making these disclosures, Chairman, Ad-hoc Committee on Media and Public Affairs, Hon. Mohammed Sani Zorro, said all members of the House of Representatives irrespective of party affiliations are on the same page with the President on the change agenda and ready to give him the necessary legislative backing to actualize the agenda.
Zorro, who represents Gumel/Gagarawa/Mai Gatari/Sule Tankarkar Federal Constituency of Jigawa State on the platform of the All Progressives Congress (APC), said the need to streamline the funding of the House's activities in line with best practices across the world and Nigeria's economic fortunes was the reason the Reps set up the Dr Clement Nwankwo Committee.
Promising Nigerians a new wave of transparency in the conduct of affairs in the House, Zorro, a former national chairman of the Nigeria Union of Journalists (NUJ), said the lawmakers will abide by whatever recommendations the Nwankwo committee makes as regards oversight function allowance, sitting allowance, constituency allowance and all aspects of funding of the House of Representatives.
We'll lead by  example
On whether the lawmakers can take salary cut, Zorro, who commended President Buhari, Vice President Yemi Osinbajo and some governors, who have elected to have their salaries cut by 50 per cent, said they are willing to toe the same path because "we are conscious of our integrity. We want to live by example."
He said that the decision of the House to review the funding of its activities was in submission to the wishes of Nigerians.
He said: "I am here to reveal to you that as a result of the consistent outcry by Nigerians, who have been taking critical exception to the funding of the National Assembly, the House has decided to review the holistic funding of its activities.
"This review will also result in right sizing the funding of the various aspects of our activities. We have already put a mechanism in motion to achieve that. It may also result in the drastic cut of our finances be they salaries, allowances and running cost. We are conscious of our integrity; we will lead by example.
"What I can assure you is that we are submitting to the will of the people as a responsive and responsible legislative institution. We can no longer ignore the popular wishes of the Nigerian people who elected us in the first place. Even if the measures that we will consider will inconvenience us, we will rather make that sacrifice and respect the views of the Nigerian people once and for all."
Declare support  for anti-graft war
On the anti-graft war, he said: "We are ready to support unconditionally the war being waged against corruption as spearheaded by the executive arm of government under President Muhammadu Buhari.
"I can tell you this on behalf of the House. Whoever is averse to the war against corruption in Nigeria is not a patriot. All patriotic people, whether in the National Assembly or outside of it, must support this war because of the implication of the degenerative level of our own corruption, which has compromised everything that Nigeria used to be. We are ready to assist in the building of a strong and strategic Nigeria. This cannot come about with all these reports in the newspapers of pervasive corruption. So, unconditionally, the House will support the war against corruption."
On call that the scope of the anti-corruption probe should be widened and extended to 1999, Zorro said it is the prerogative of the executive arm of government, which has control over the security and intelligence agencies, to decide "but what the parliament does is to check the excesses, if any, of whatever process that the executive implements.
"Once the National Assembly discovers that this anti-corruption pursuit is tilted unfairly, may be against a person or group of persons, they will query it. But as of now, we are not entertaining any fear. We will support it, even if that corruption probe will involve the National Assembly. We just have to clean up this country because corruption actually reduces our humanity to the barest level."